About Twinkle Twinkle
Phone Number
Our telephone number is 0118 969 5550
If calling from outside the UK, please dial +44 118 969 5550If you are greeted by the answer machine, we may be out or on another line - please leave a message and we can call you back.
Introduction
If you've been looking online for reusable nappies, this is the place to find a wealth of impartial advice and also a huge range of washable nappies to suit all babies from newborn sized nappies such as TeenyFit, right the way through to pull up trainer pants for potty training, and night time nappies too.
We've been established since 1999, initially with face to face nappy demonstations and sales in Berkshire, and soon started the first ecommerce enabled real nappy website. We found our first customers liked to phone for advice and then to place an order, but soon found the advantages of our shopping cart if up late with baby and wanting nappy liners, wraps or a new nappy or two. We've added to the range and now stock a range of natural and organic toiletries, cloth menstrual pads (aka washable cloth pads or CSP - cloth sanitary pads, cloth sanitary pads is not our favourite term though!) SlingEasy slings and many other products too! You can still phone if you would like advice, and we can take orders over the phone if you prefer, do leave a message whatever the time of day or night if we're not there, and we can call you back at a time to suit you. We are happy to recieve visitors by appointment if you'd like to see our nappies in person first. Please note we pack parcels at irregular times - so don't be tempted to turn up at our door unannounced - you may be disappointed - in this day of modern technology we now only pack parcels there, the rest of the work is done elsewhere!At Twinkle Twinkle we like you to be completely satisfied with our service. If you have any suggestions or comments please email Email Twinkle Trading Ltd trading as Twinkle TwinkleBeggars Hill RoadLands EndTwyfordRG10 0UBTelephone 0118 969 5550 Email Nappy Advice: Email VAT Reg No 763 2095 31 Registered in England No 4988628. Registered Office: Bramley House, 19 Brooklyn Drive, Reading, RG4 8SR. Twinkle Twinkle is run by myself, Miranda, to fit around the needs of my daughter Tamsin, born June 1999. I have from the start been passionate about cloth nappies. There are plenty of reasons for this, the main ones being the environment, my daughter's well being, and also the cost. In my neighbourhood, I was one of very few mothers washing nappies. Lots of other mothers started to ask where did I get them, what were they like, could I get them this nappy or that nappy to try, and so Twinkle Twinkle began! One of the most important issues to my mind concerning nappies is the waste issue. As a country we do very little compared to other countries to cut waste, and indeed, at least in my area, it is growing by about 3% per annum despite good increases in the percentages of waste now being recycled. In most areas, this waste usually goes into landfill, where it is compacted and left. Without air, bacteria are unable to grow and breakdown this waste, which thus will stay underground for a very long time: will it be our children or our grandchildren who will need to use that land....?Twinkle Twinkle operate as an environmentally responsible and carbon neutral company - we maintain 2 acres of grass meadow and one acre of bluebell woodland which more than offsets our carbon usage aside from the electricity we generate with our 4KW solar panels, and we use only recycled or biodegradable packaging - read our environmental policy
here
. Over the past few years, Twinkle Twinkle has grown. From supplying just 5 washable nappy brands in 1999 we now supply in excess of 2000 product lines, whether nappy, toiletries, clothing or nappy accessories all of which we aim to keep in stockas best we can, meaning that if it is on the web site we can usually despatch it immediately from our shelves. Naturally the business soon outgrew my house, and we've now expanded to premises in a local warehouse, and updated our software to offer as near as we can real-time stock control.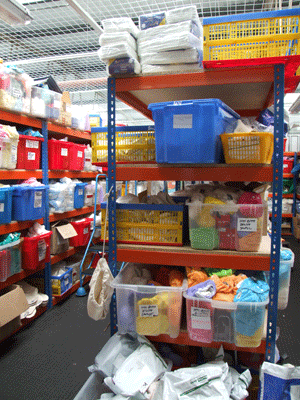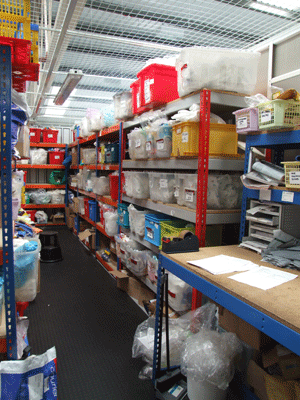 Miranda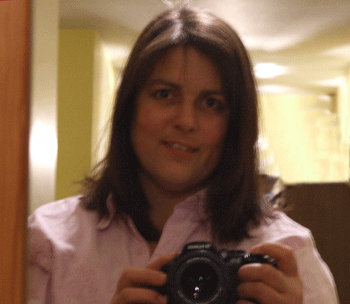 Our staff being former customers have used cloth nappies - between us we have several children, most of whom wore cloth nappies, so we are able to give experienced advice. Just email or phone with your query - or get in touch via our Faaebook page We work part-time hours to fit around family demands as required. Aside from despatching orders and manning our advice line, we spend a fair bit of time talking to antenatal classes and new mothers, lobbying local councils and MPs to promote cloth nappies, and writing letters and articles about their benefits, besides looking after our families! We also attend several real nappy events locally. So may we apologise if you are greeted by an answering machine our our call messaging centre when you call: please do leave your details and we will call you back, at times this may be in the evening. Our Help Line telephone number for any nappy enquiry (you do not have to have bought nappies from us) is 0118 969 5550. Please note that whilst we welcome visitors to our premises by on Friday mornings we are not a shop and we do not sell pushchairs, cots or highchairs just the odd nappy or two! As we work part time if you intend to call in you <b>must contact us first </b>to ensure someone will be there. As our warehouse space is cramped and on the first floor, we are not especially suitable for mobile toddlers/small children, so if at all possible we advise to leave them at home. We do attend regular events - see our
events page
and you may find it easier to see us there. As part of our policy to reduce environmental impact we encourage local shopping and do not charge for local deliveries, so you may find this more convenient than calling in. All queries are answered without any obligation to spend money; very often a slight change in application or re-use of something you already have may solve your problem. We aim to provide the best service in terms of information and assistance to mothers considering or using cloth nappies. In addition to the nappies listed in this catalogue, we can endeavour to source any make of cloth nappies you require - if what you want is not listed in the
SHOPPING
section, please ask, as we may well be able to obtain this for you. We have also found an assortment of products and accessories, toiletries, clothing, menstrual wear and slings that we feel are of good quality and we hope these will be of interest too. Please do feel free to telephone or to email me if you have any questions. We have included a
Glossary
of nappy terminology in the
Choosing and Using
section to assist you. In the course of our research, we have tested most of the makes of cloth currently available in the UK today, as well as many from overseas. We've been the first to introduce many washable nappy products to the UK market such as Kissaluvs, Stacinator, Fuzzi Bunz, Itti Bitti and even the humble fleece liner! We now sell most major brands of cloth nappies available in the UK, and this therefore offers you a one-stop service: if you want to try two or three different makes or combinations of products you can do so without having to pay separate postage each time. You may probably find that there is no one complete solution to your baby's nappy needs, and that a combination of products from different manufacturers may suit best. Additionally you may well find that a particular nappy system may suit your baby and your needs, but may not suit your friend's baby and her circumstances.We recommend, if you are starting out with cloth nappies, that you try a few different samples first and see which ones you like best before making a large order. Do try them several times in different circumstances - at home, at night, out and about, in the car, and also try washing and drying them in different ways. You will soon find which nappy types you prefer; as they are the ones that go straight back on as soon as they are dry!Don't rush into making a decision, or feel you have to buy just one type of nappy; many parents choose a selection of different brands and types for full time use. Don't worry if you feel you can't use washable nappies all of the time - many parents use cloth most of the time and disposables part of the time, for example when going out for the day.