From: £37.50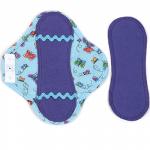 From: £9.99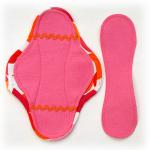 From: £11.50

From: £12.99

From: £17.40

Luna Liners
Liners enhance the absorbency and freshness of Lunapads. All Liner styles are made with 2 layers of 100% cotton fleece and sit on top of Lunapads by fitting under thin ric-rac bands. To keep your Pad fresh and dry, just change liners, it's that simple!
Note: Liners are not designed for use without a Lunapad
From: £6.99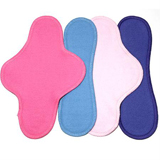 From: £7.67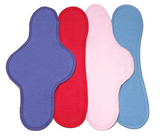 From: £8.37

From: £10.50

Lunapads Pantyliners
Pantyliners are designed to meet needs ranging from daily discharge to very light menstrual flow, and are also popular as backup protection for The Mooncup. All Pantyliner styles feature a 2 layer 100% cotton flannel base topped with a central pad made with 2 layers of 100% cotton fleece. Note: Pantyliners are designed to be used on their own, not with Liners.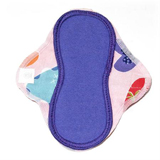 Price: £7.50

Price: £7.50

Price: £23.99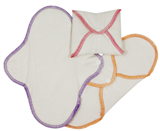 From: £9.50

Rainbows by Itti Bitti
Super luxurious velour, in rainbow colours, designed to be slim, trim and very very soft.
Choice of absorbent pad with waterproof backing, or slim panty liner